Has this ever happened to you? While researching an important paper, you come across an online journal database that claims to connect academics to high-quality peer-reviewed research. Intrigued, you search for keywords related to your topic, only to discover that you must pay a hefty subscription fee to access the service.
Subscription fees and paywalls are often the bane of students and academics, especially those at small institutions who don't have access to many article directories and repositories.
Whether you're working on an undergraduate paper, a PhD dissertation, or a medical research study, we want to help you find tools to locate and access the information you need to produce well-researched, compelling, and innovative writing.
1. CORE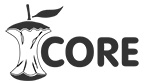 CORE is a multidisciplinary aggregator of open access research. It allows users to search more than 66 million open access articles. While most of these link to the full-text article on the original publisher's site, five million records are hosted directly on CORE.
In addition to a straightforward keyword search, CORE offers advanced search options to filter results by publication type, year, language, journal, repository, and author.
2. ScienceOpen
Functioning as a research and publishing network, ScienceOpen offers open access to more than 28 million articles in all areas of science. Although you do need to register to view the full text of the articles, registration is free. The advanced search function is highly detailed, allowing you to find precisely the research you're looking for.
The Berlin- and Boston-based company was founded in 2013 with the goal to "facilitate open and public communications between academics and to allow ideas to be judged on their merit, regardless of where they come from."